Knowledge sharing and learning platforms
Description
Participation in knowledge sharing and learning is now seen as essential to tackle climate change both locally and globally. Adaptation to climate change aims at managing climate risk to an acceptable level, taking advantage of any positive opportunities that may arise, and the complexity of climate adaptation means that adaptation possibilities are influenced by forms of learning and knowledge sharing to a great degree. In order to progress adaptive practices regarding climate change, a commitment to social learning needs to embody the new kinds of practice and sense of purpose (Collins and Ison, 2009).
The European Climate Adaptation Platform Climate-ADAPT is a partnership between the European Commission and the European Environment Agency (EEA) which aims to support Europe in adapting to climate change by helping users to access and share data and information on expected climate change in Europe. Its Urban Adaptation Support Tool (UAST) assists local authorities in developing, implementing and monitoring climate change adaptation plans. In order to boost EU-wide policy learning and capitalise on practices from regional development policies, Interreg Europe and its Policy Learning Platform were established. They help governments across Europe to develop and deliver better policy. There the policymaking community in Europe can tap into the knowhow of experts and peers. 
Several catalogues of adaptation options are already available and can help the adaptation process by supporting the choice of the most suitable adaptation measure(s), offering a range of courses and materials to support climate change learning. On a global scale, the UN Framework Convention on Climate Change (UNFCCC) offers a series of courses on climate change and associated topics, with a special stress on adaptation-related knowledge as a response to the impacts of climate change, offered by policy makers, practitioners and researchers. Similarly, UNFCCC has developed a database of Private Sector Initiatives that features good practices and profitable climate change adaptation activities being undertaken by private companies (sometimes in partnership with NGOs or the public sector) from a wide range of regions and sectors. 
Selection of platforms grouped thematically and geographically:
National level (Italian and Croatian)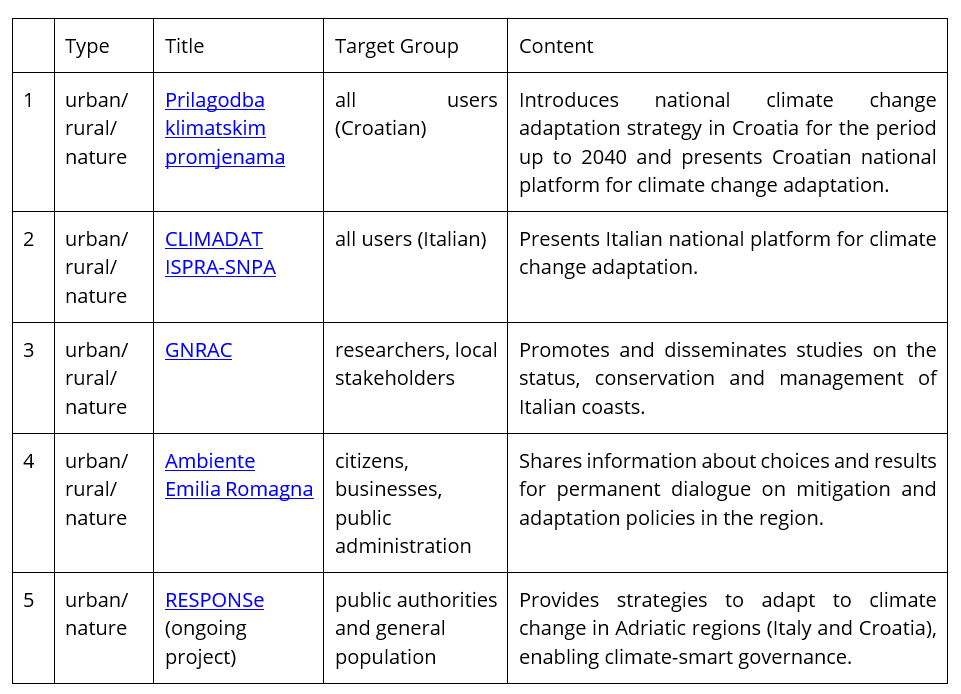 European level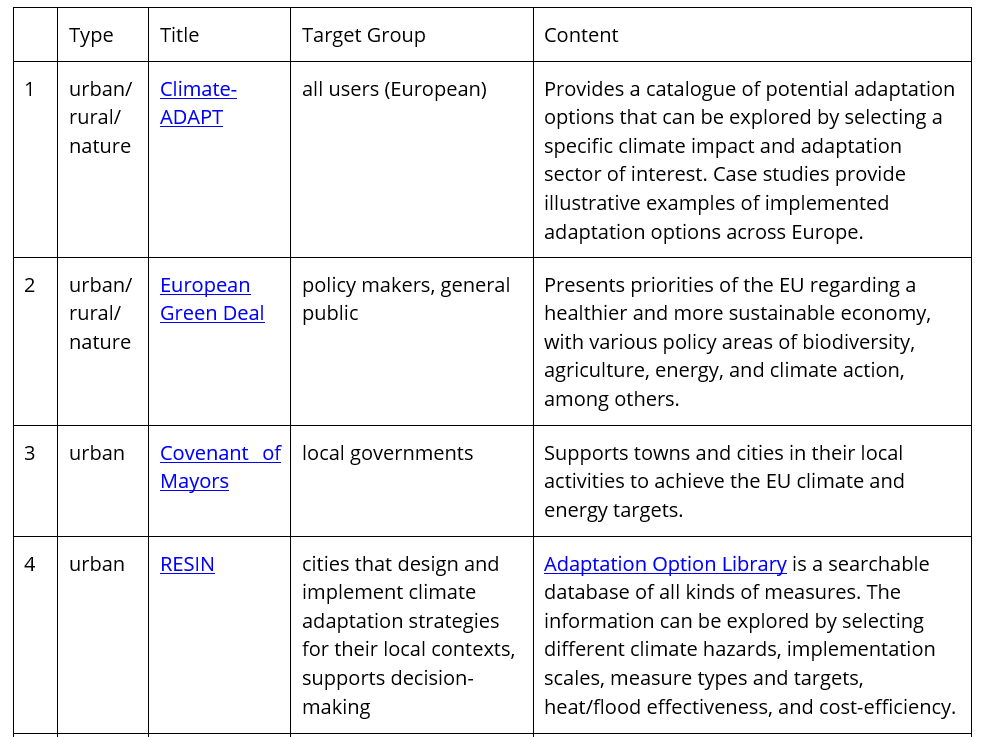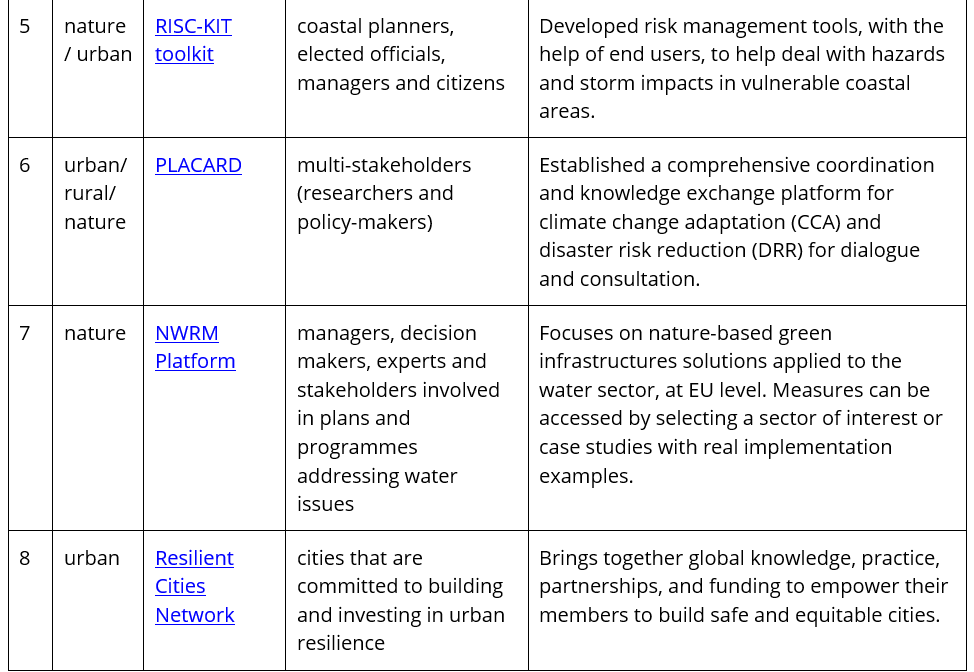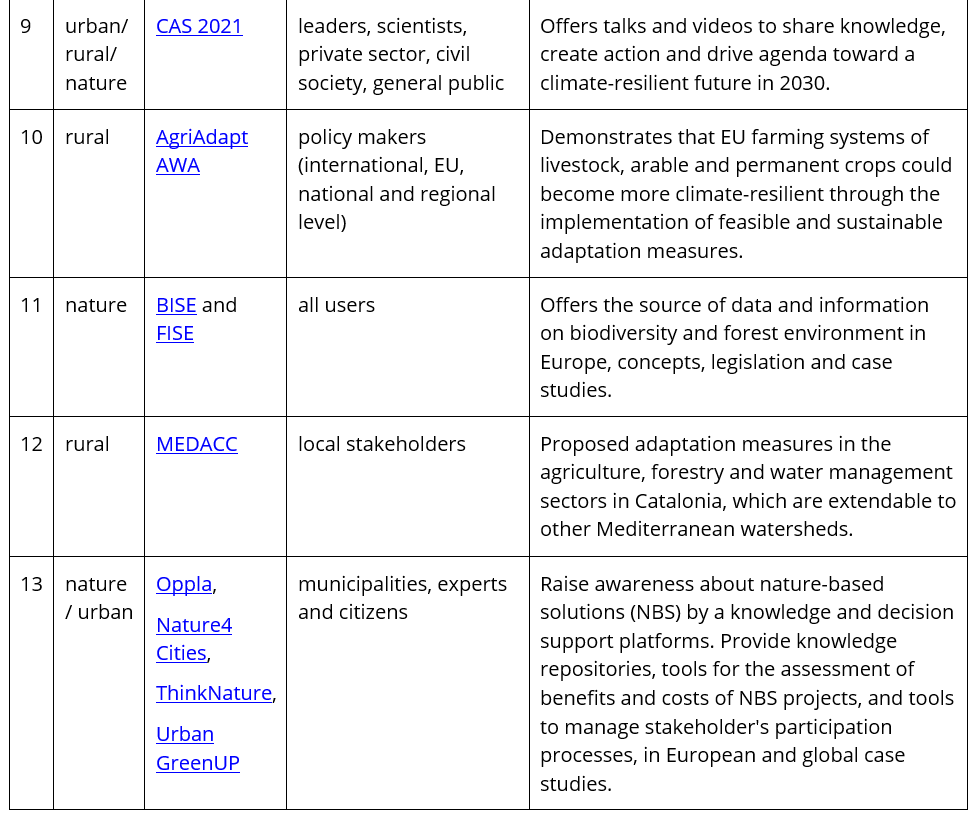 Global level